10 Inflatable Advertising Products and What They Can Do For Your Business
Oct 12th
Inflatable Products
For a business with a physical location, the words 'boost foot traffic' are all too familiar. More traffic, more sales, higher ticket average – the demands list goes on and on. Fortunately, in the inflatable advertising space, there are products that will bring you more customers than you ever thought possible.
Advertising Balloons
Hot air shaped advertising balloons aren't just an attention grabbing, visibility solution. These 20' -24' balloons are customized with your colors and your message. They do a phenomenal job at getting your promotions in front of your target market.
The possibilities are endless:
Adversail Advertising Flags
Adversail advertising flags take an ordinary store promo and make it extra-ordinary. At 12' – 15' in height, these Adversail flags catch the eye of everyone driving by your location. This 'drive-by' visibility solves one of the biggest complaints we hear "I need more people to notice and make a right hand turn to my location."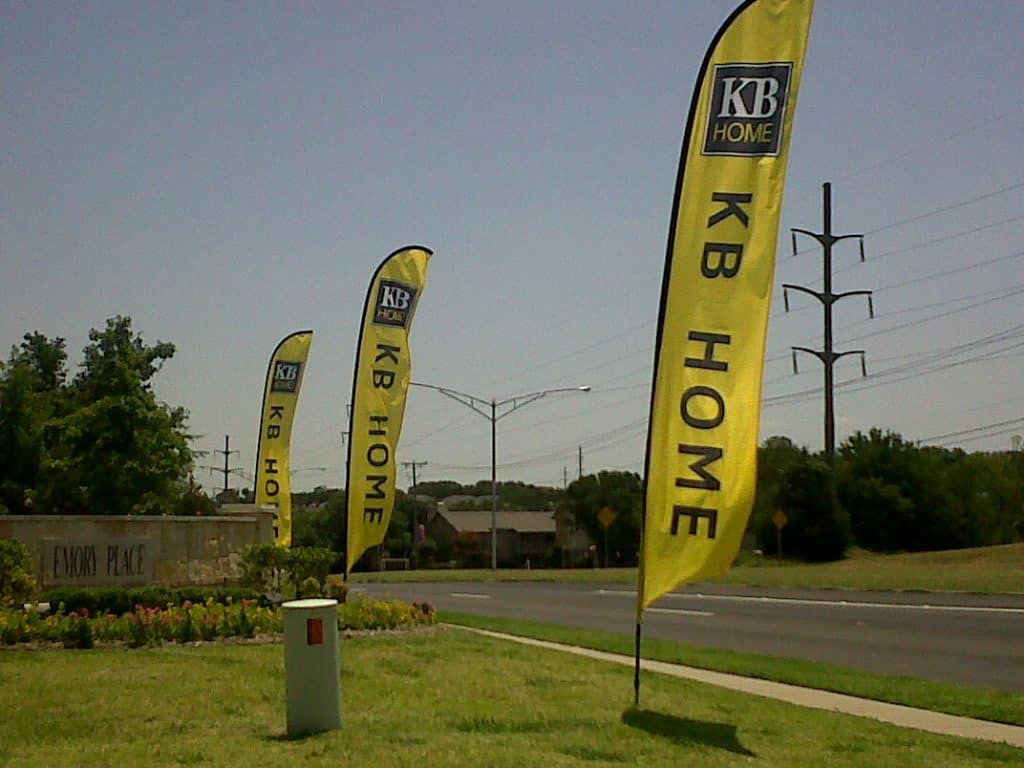 Tube Dancers
A bopping tube dancer puts the fun in a promotion. The beauty with these super tall dancing tubes is that they are made for tight spaces. Since they're easy to set up and easy to take down, they are a store front spaces' dream product.
Custom Tents
Customized tents are the primary solution for any business that needs a branded presence in an outdoor space. Whether you are hosting an event, trade show or just need some visibility at your location, a weather friendly tent is the thing you need. A custom tent from Air Ad Promotions comes with a durable storage bag, so it is truly your business' go-to item.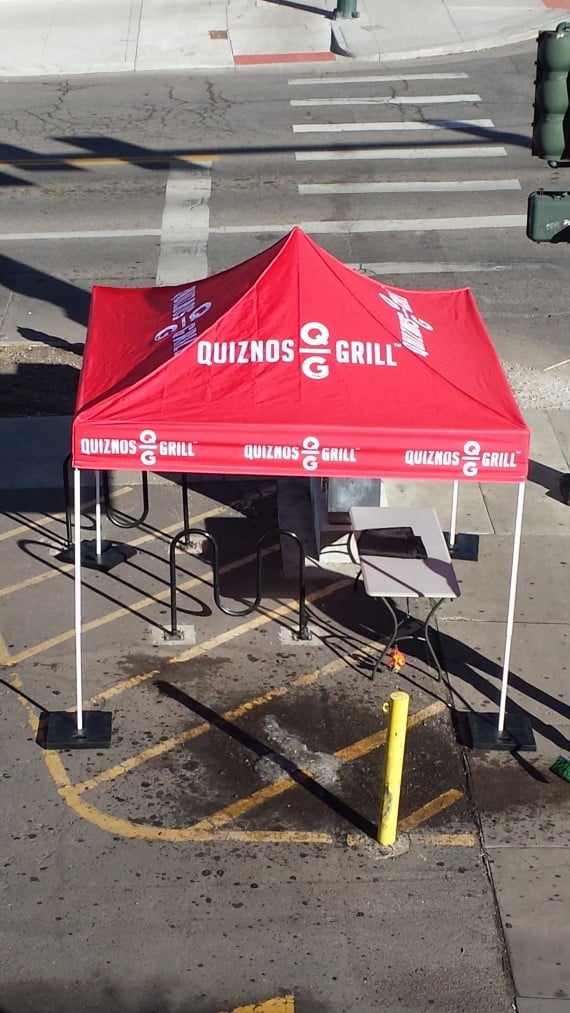 Cloudbusters
See that giant round balloon flying high in the air? Everyone else does too. Cloudbusters are the high flying, stop and look product that will get potential customers to stop, notice and head in to your location.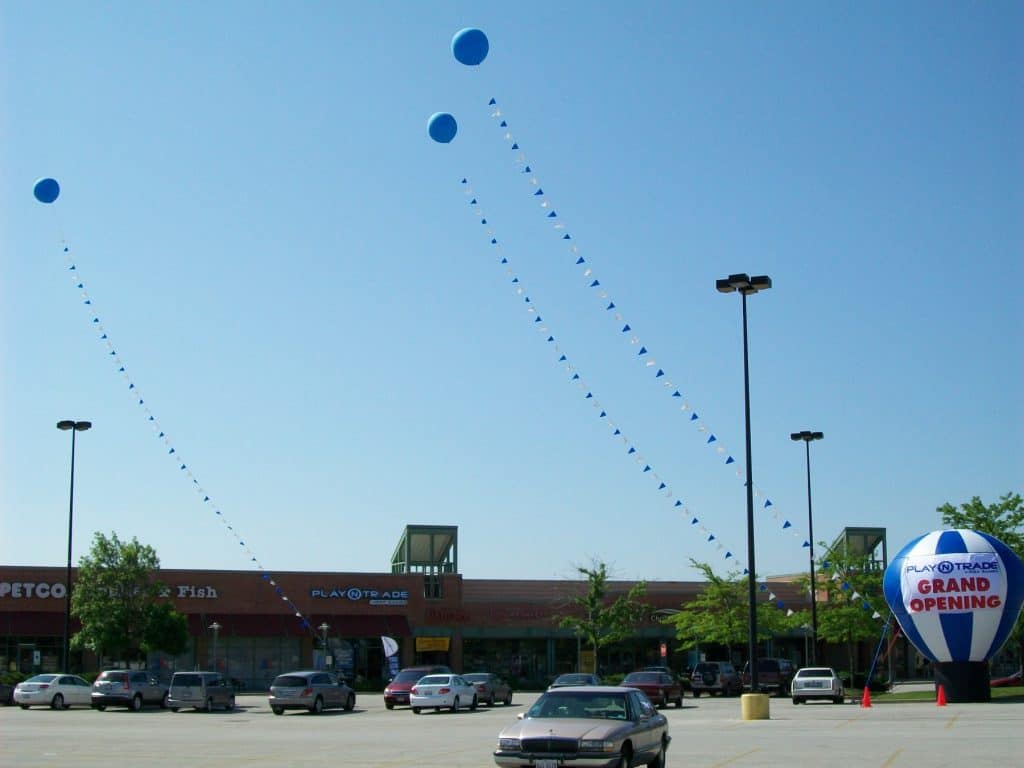 Pennants
What are those strands flapping in the wind? Those are pennants and they are the answer to your 'wondering what will make this really pop' question. Pennants are the add-on with the most flair at the most affordable price. They are that extra touch that your promotions can't be without. But don't take our word for it, have a look: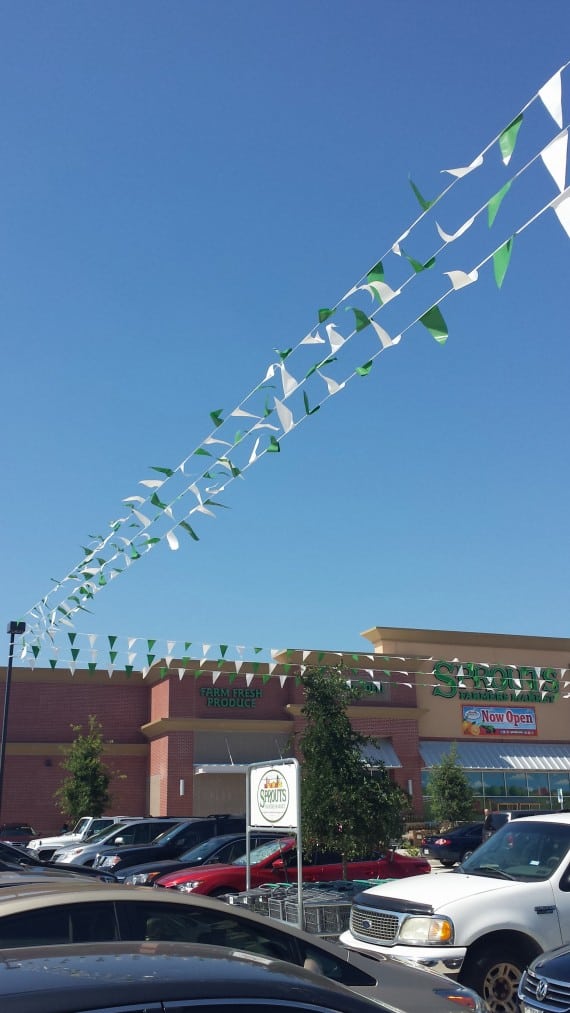 Nobody counts the number of ads you run; they just remember the impression you make.

-Bill Bernbach
Sidewalk Signs
Sidewalk signs are a must-have in your marketing toolbox. Besides being able to express your sale or event in a crystal clear way, your investment can be used over and over again. Once you have the sidewalk sign frame, the inserts can be interchanged. Talk about a win-win.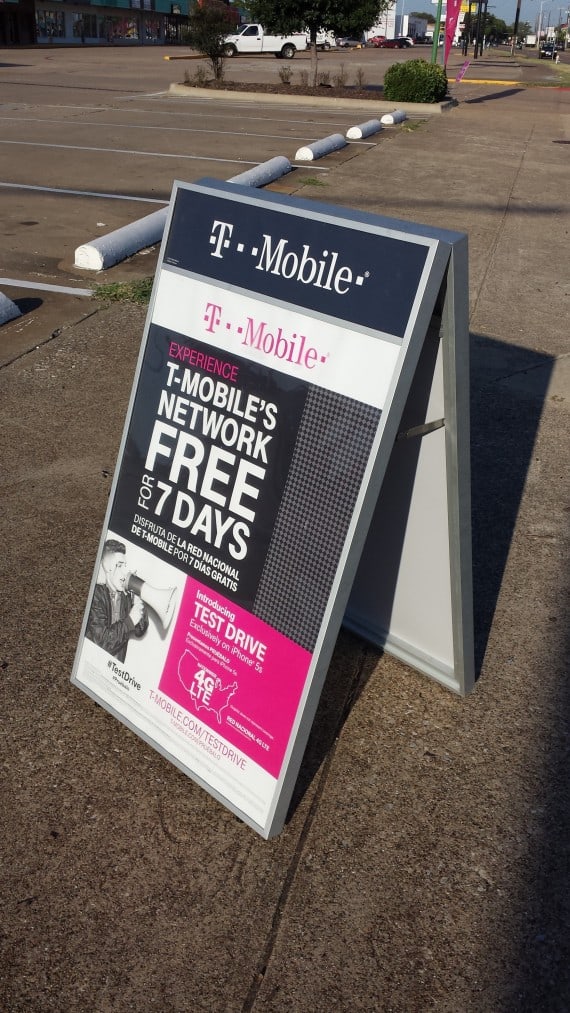 Custom Inflatables
Just the idea of a custom inflatable opens the door to unlimited possibilities for your location. Signature products, fun mascots or symbols of your business are the types of custom inflatables that make an unforgettable statement.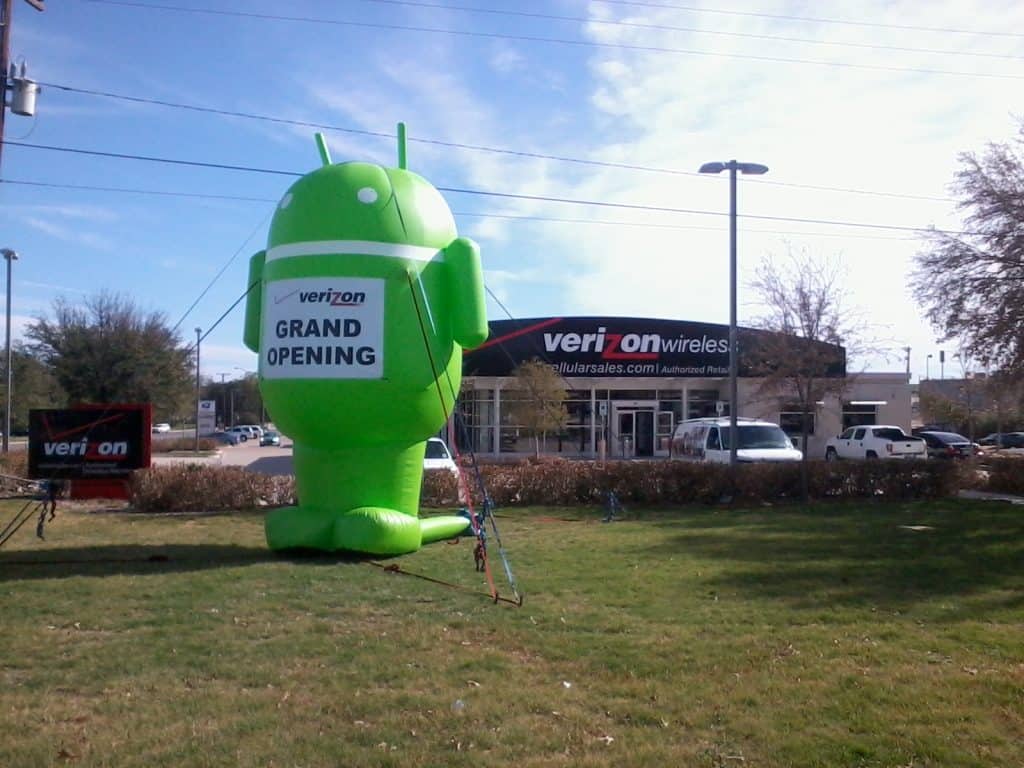 Spinner Signs
When we get asked, "what are these signs good for?" The response is always the same, "for getting you more customers!" The truth is, people are attracted to other people. Seeing a person holding a spinner sign is an undeniable attention grabber.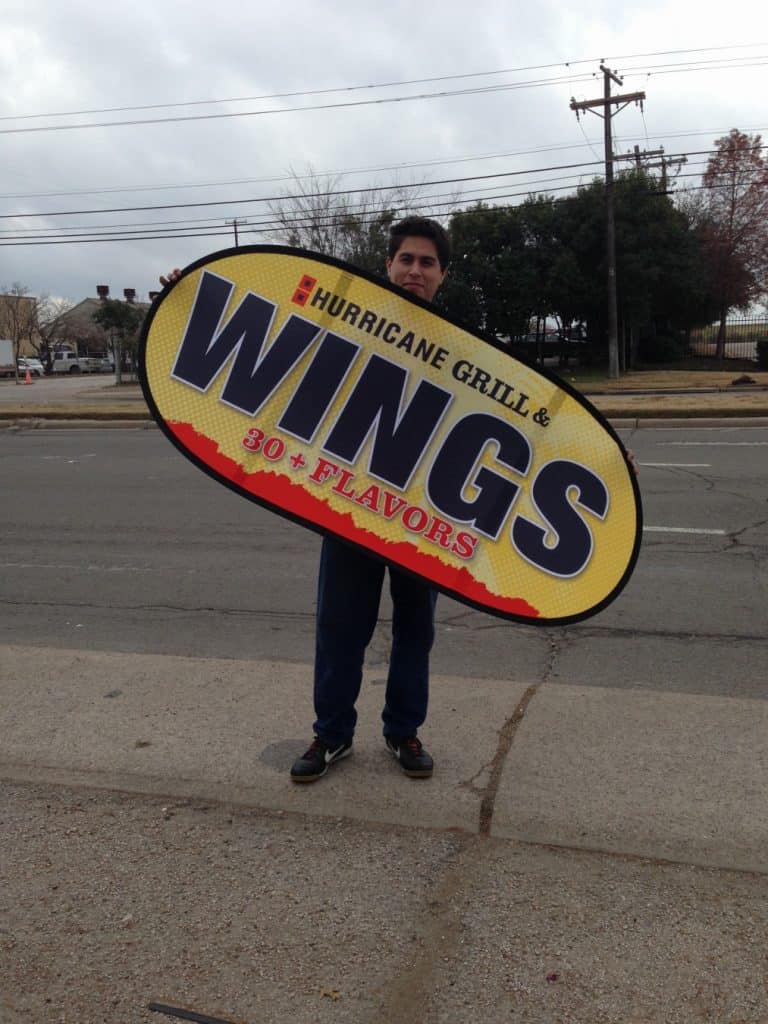 Window Graphics
Make every inch of your real estate work for you. Window graphics are designed to put your business front and center. Whether a boutique shop or a dentist office, Air Ad Promotions designs window graphics to compliment your business.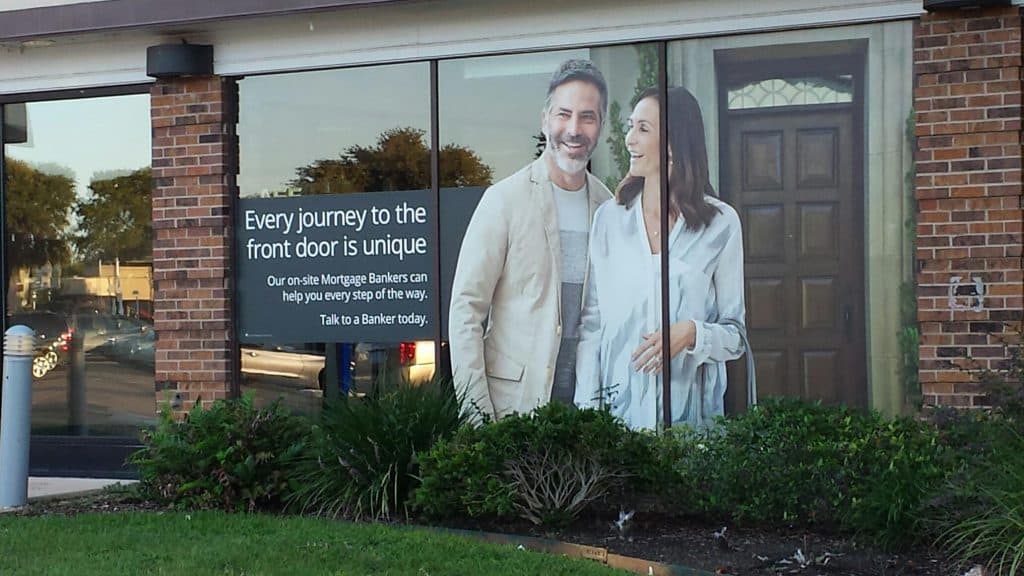 Inflatable advertising products are designed with your maximum visibility in mind. Add in the fact that they cost less than probably any ad you'll ever run and you have a campaign that will hit all the marks and make the most of your advertising dollar.
To find out more or get a quote, contact Air Ad Promotions at Get a Quote
Get the On-Site Advertising Monthly Newsletter
Download our White Paper to find out how you can be the hero!