120 Grand Opening Ideas for Record Breaking Success
Feb 25th
Grand Openings
Whether it's your first location or your 20th, opening a new business is a mountain-load of work so by the time opening day comes, it's been in the works for what seems like forever. But as far as marketing and promotions go, it's just the start.
First impressions are everything and when it come to a grand opening, you have to do everything you can to ensure you build a large, talkative customer base for your new location as quickly as possible. Advice is everywhere for grand opening ideas, but we've created a mega list of grand opening ideas that any business, whether restaurant, retail or service based, can implement for a spectacular grand opening.

Click on any of the links below to go directly to that section.
Offline Marketing at Your Location
Partnering with Local Businesses
Other Ideas for Boosting Sales
Offline Marketing at Your Location
1. Secure attention grabbing advertising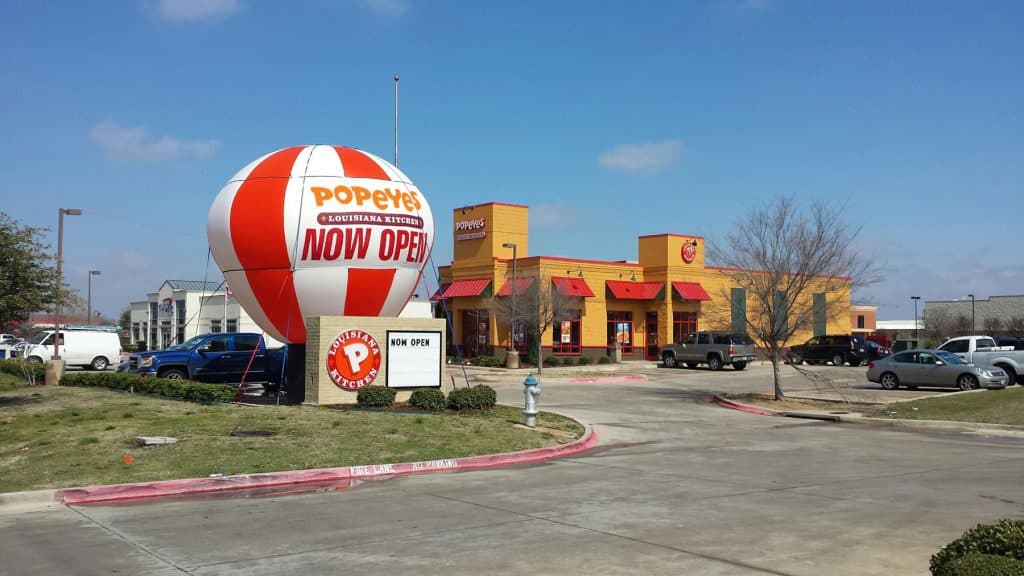 "3,100,000,000,000. That's over 3 trillion miles – and that's also how many miles Americans drive per year." – Larry Hintergardt, Sales at Air Ad Promotions
How are you going to get all the traffic driving past your location to know about your grand opening? By using a custom inflatable or advertising balloon! These essential attention grabbing marketing tools will catch the eye of everyone passing by your location.
2. Show off your products
Showing off your products can be as simple as putting a display together for catering services or displaying jewelry pieces. Have a bakery? Pack a display case full of items – cakes, cupcakes, add as many products as you can.
3. Use images of fresh food
Fresh food catches attention. Amazing images catch attention. Put the two together and salads, burgers, even desserts look great on big, poster size prints.
4. Pop ups inside and outside the store
Pop ups can be a fun way to display products in your store and catch attention of people outside as well. How about a giveaway like this one?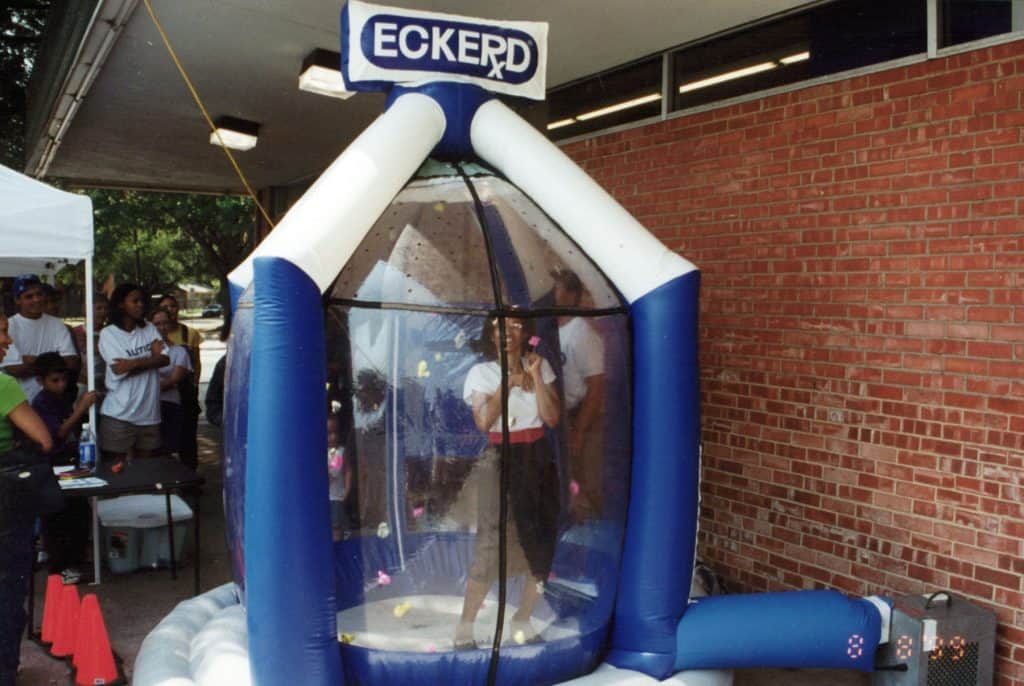 5. Place displays all over the store
Small round tables offer great opportunities for promoting high ticket items, memberships or just giving out samples. Strategically placed where foot traffic passes by, the conversion rate on these little areas can make the set up more than worth it.
6. Hire a clown
Schedule a clown for peak time periods to entertain and bring a fun vibe to the festivities.
7. Hire a person to make balloons
(Bonus: the clown could also be a balloon maker.) Balloon makers are a fun addition for kids – they'll stand in line for a balloon and their parents will shop and buy while there.
8. Hire an MC
So with all these ideas for creating a spectacular grand opening, how exactly is your staff going to manage all the festivities while serving customers at the same time? The answer is an MC. It's an expense, but they are experienced in generating a crowd, plus it allows your staff to serve all the customers.
9. Hire a photographer
Every business needs pictures, for promoting services, for marketing products, for sharing on social media, for creating brochures, the list goes on and on. You'll never regret having pictures.
10. Have a photo booth for kids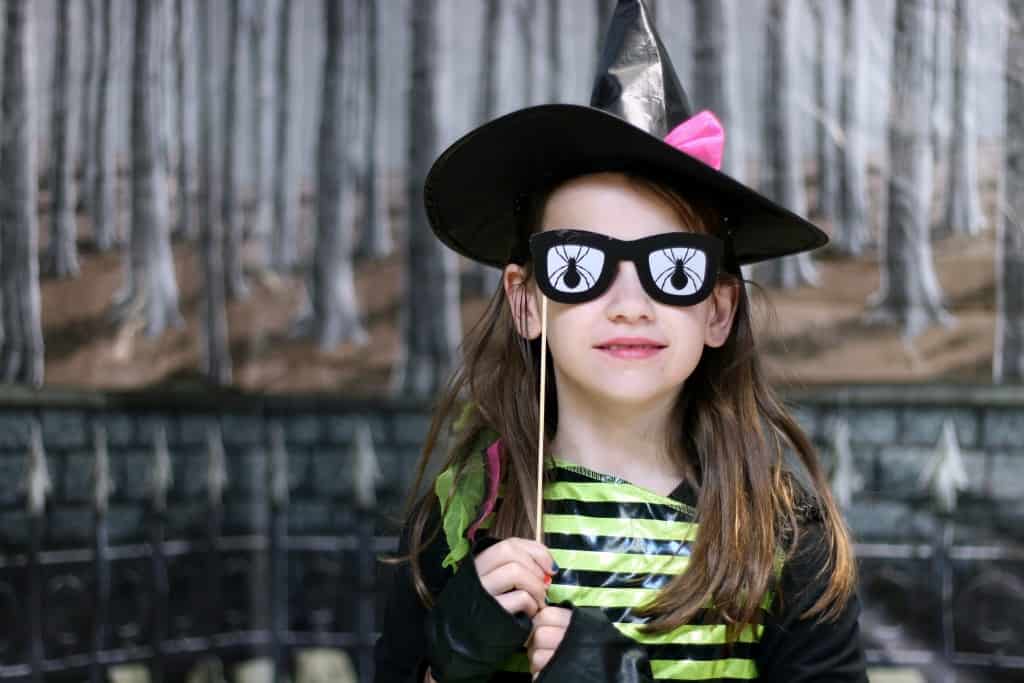 Some mustache props, hats and funny glasses against a backdrop and you have a photo booth ready for customers to capture the moment at your grand opening celebration.
11. Bring in a bounce house
It'd be a toss up to see who loves bounce houses more – kids or parents. One thing is for sure – kids will spot these things from miles away!
12. Bring in face painters
When a child sits down to have their face painted, what do their parents do while they're waiting? Perhaps shop, mingle, buy stuff. It's another way to encourage them to 'stay a while'.
13. Create a cartoon board
Have an employee who can draw? Get them to draw out funny cartoons or pictures. Find some examples on a website like Cartoon Stock and see if they can replicate them on a white board. It gets people talking!
14. Hang a community board
Take a tip from Starbucks and dentists offices, community boards are a worthwhile fixture in your store real estate. They not only help other neighboring businesses and organizations, but they also show your location is committed to the local community.
15. Ask for testimonials in your store
At a time when referrals and friends' opinions have more value than ever before, testimonials are like gold. Create an area where customers can leave their 2 cents about their experience at your location. If they tell you it was great, take it a step further and ask them to leave a review on Google.
16. Give away custom printed balloons
Use a service like Balloons Tomorrow and get balloons made with your logo on them. Give them out to everyone!
17. Window graphics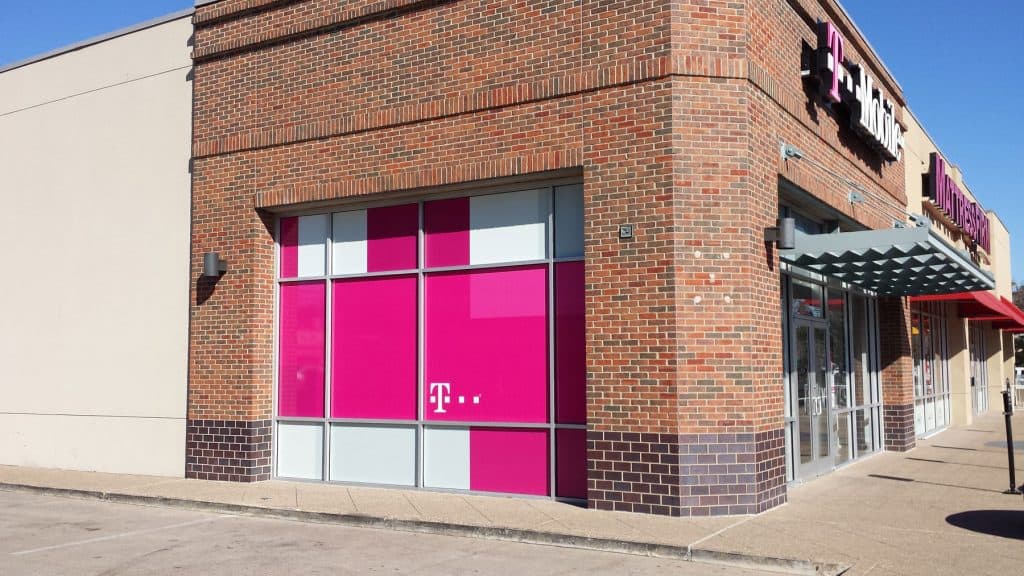 Every inch of real estate is valuable with any location, but especially if your location is in a strip center. Make use of the front windows by adding some window graphics custom printed with your message.
18. Get custom signs made
No business owner would argue that signs are essential for a business. But what about smaller, custom printed signage and sidewalk signs? These are essential in much the same way.
19. Use pennant strings

Have you seen those strings with flags flapping, usually tied from one end of a pole to the ground or the building to a pole? Those are pennant strings and they are a fun, festive and inexpensive way to add some eye catching pizzazz to a grand opening.
Partnering with Local Businesses
20. Attract customers from like-minded businesses
Nicole from Retail Minded offers these tips "As a small business owner, gaining attention should always be a priority – and certainly this is the case when preparing for a grand opening. To help, consider teaming up with like-minded yet non-competitive businesses in an effort to gain the attention of their customers. Additionally, this helps these other businesses benefit by also gaining attention from new customers. For example, a local bakery could come and offer cupcakes to all attendees at your grand opening event and as part of any purchase made that day, you could include an incentive for customers to return to that bakery (such as a $5 gift certificate or free cupcake with future bakery purchase). The ideas are endless here, but the main goal is to attract customers from like-minded businesses. Just remember that you have to give these businesses a reason to want to work with you, as well, so you can't just 'take'. You also have to 'give'."
21. Team up with local events and festivals to pass out flyers
Community involvement always wins. Plus these are the people who would likely attend a local business' grand opening. Art shows, college events, festivals, parades, food tastings, local music events – these are the places where your market hangs out.
22. Network with adjacent businesses
Take it a step further, does the local business community have an organization or association you can join?
23. Distribute flyers in your partner's buildings
Locations that are surrounded by office complexes means many potential customers all in one place. Take advantage of the captive audience.
24. Cross promote with merchants
Have a medical office? What about a promotion with a local pharmacy? Quick service restaurants are in a prime spot to partner with oil change businesses, office supply stores or even clothing stores.
25. Send out special offers to surrounding businesses
Give all the businesses surrounding your location a special offer. They'll appreciate the gesture.
26. Deliver food to area businesses as a sampler
Pick a business and declare them your 'business of the week'. Bring them samples of your food.
27. Talk to area businesses about parking
A grand opening is a big event. Parking might be an issue. Or, it might be a reason to talk to your neighboring businesses.
28. Join the Chamber of Commerce
A Chamber of Commerce can be a great avenue to reach other businesses with the same goal in mind. Plus the Chamber gives you access to other members as well.
29. Have food trucks
Arrange for some food trucks during your grand opening – people love them and plus, they attract attention.
30. Partner with local movie theaters for coupons
Give the coupons away as thank-you's for coming to the grand opening.
31. Feature local business services
A tax preparer or other service focused business could be a great partner for spreading the word about your grand opening, especially if they can set up a display and giveaway some of their items as well.
32. Partner with local florist for flowers
Flowers brighten up any space. And they can do wonders for your grand opening too!
33. Display local artists work in your location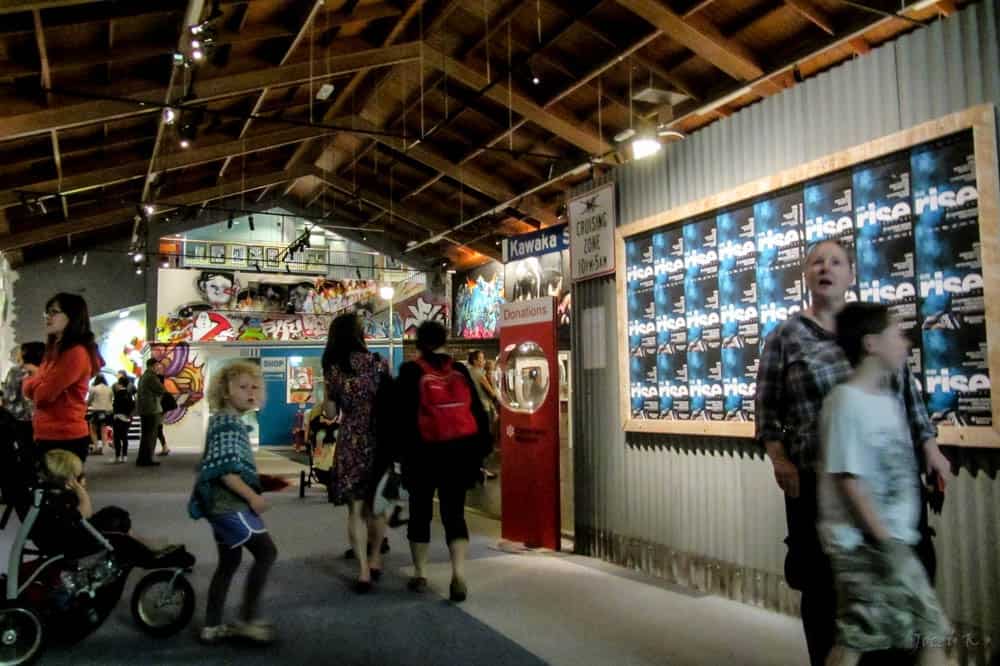 Decorate a wall of your location with artwork from local artists. It's a great way to incorporate the local community and might even be newsworthy.
34. See if the local car club will have an event
These events bring out the crowds. Have you ever seen a dull car event? A parking lot full of classic cars attracts people every time.
35. Offer DIY and how-to classes
Everything from how to frost a cake to how to arrange a bouquet to what to plant in the spring will entice interest (and customers) into your location.
Schools & Charities
36. Invite local churches
Send special invitations to the local churches in your area. Use http://www.churchfinder.com/ for a list of churches.
37. Pass out coupons at local churches
Print up special coupons just for the church members and they'll be loyal from day you're your grand opening.
38. Run advertisements in church bulletins
Many churches publish a weekly bulletin and support the cost of it by allowing advertisers to run an ad in it. The cost is typically very minimal considering the exposure.
39. Partner with a local charity
This will greatly increase your chances of getting press, and as an added benefit, the community will probably pay you back for your good will. Plus, partnering with a non-profit will help create a network of initial customers for your business.
40. Get local dance teams to perform
Give local high school dance teams or local dance companies the opportunity to perform. It would be great for that hometown, community feel.
41. Invite local school bands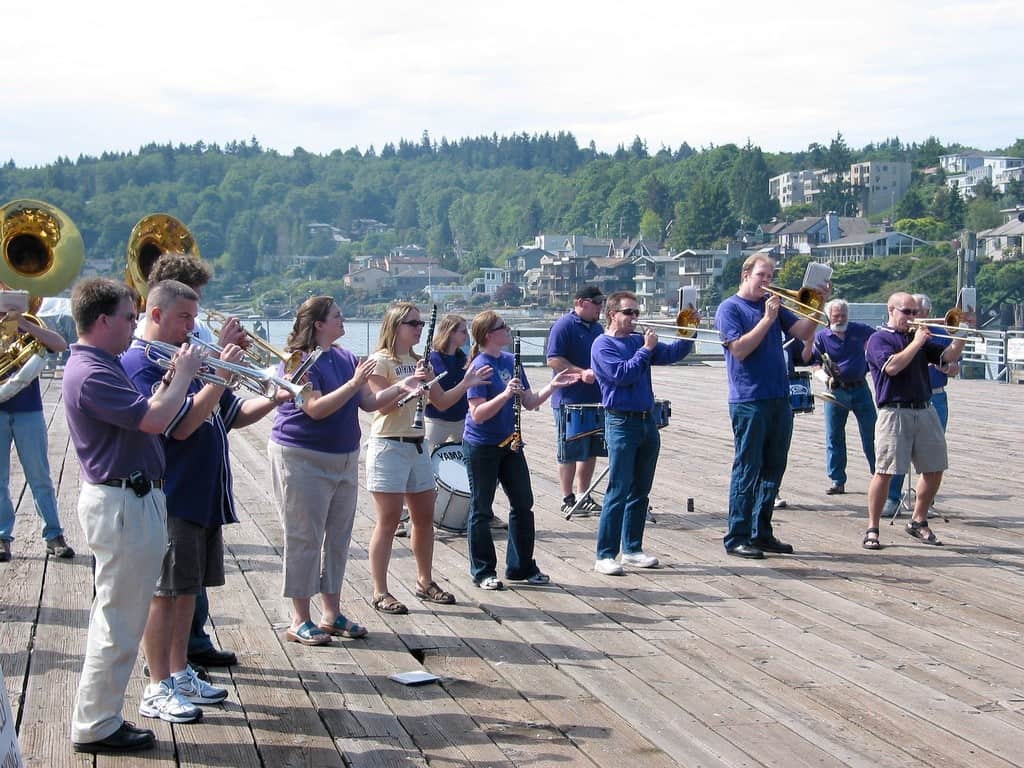 "Ask the local school band to preform and have a portion of the proceeds made on grand opening day go to them." -Amber Gueiros, Sales at Air Ad Promotions
42. Offer student ID discount
Present your student ID and get a 20% discount.
43. Invite local politicians
Know any local politicians? They might be willing to help. A grand opening is good will for the local community.
44. Invite local the local councilperson
Don't forget your local councilpeople. Being a part of their local community is a part of a councilperson's mission. They should definitely be on the list for an invitation your grand opening.
45. Invite local fire department
Firemen = excited kids. Enough said.
46. Local animal rescue center
Contact local animal rescue centers to see if they would like to take part in the grand opening. Show the community that your business has a heart and cares for animals, the local city and charity organizations.
47. Invite the Rotary club
Rotary clubs are active organizations filled with tight knit members. Go to https://www.rotary.org/ to find a few in your area.
48. Enlist the help of the honor guard from the local VFW to present the United States flag
Imagine the impact of the national anthem along with the honor guard presenting the flag.  As a thank you, offer them all a discount or give away a freebie for helping out.
49. Do an essay contest for students
Talk with local schools to partner with and let the teachers come up with a game plan for a topic for the students. The prize can be free stuff from your location.
50. Partner with a local blood care center
Contact Carter Blood Care to see if they'll do a remote blood drive during your grand opening week. Bonus: this usually gets radio airtime!
51. Free blood pressure screenings
Opening a medical office? Free blood pressure screenings are a big pull to get people out to come see your location.
52. Offer local charities a table at your grand opening
As a thank you to your goodwill, they will probably help spread the word of your new location for you.
53. Offer first aid classes
Medical office grand openings are a great spot to offer visitors a class or something else of value for attending the grand opening. Since it's a 'limited time' 'on this day only' type offer, people are more inclined to take advantage of it.
Media / PR Tactics
54. Send out a press release
A grand opening is a news worthy event! And a press release is a great way to get the word out about your new store opening. Plus once you create it, send it out through PR services and it will get picked up by news outlets across the country.
55. Invite members of the media
Local media can be one of the greatest resources for your grand opening. A personal invitation to members of the local newspaper, radio and television stations means they may come to your establishment.
56. Provide tours for the media
Offer them a tour for coming out to the grand opening. They made an effort to come, show them around.
57. Have a media kit ready
A media kit can be as simple as a nice brochure, but make sure to have something to hand out.
58. Invite reviewers
Not many places willingly invite reviewers in, usually they hear about the review after the fact. Be the first to invite them and be ready to delight them.
59. See if a radio station will do a remote broadcast
This is not as hard as you might think – local radio stations and morning shows are often very willing to do a remote broadcast for a grand opening.
60. Advertise on the radio
Radio advertisements still work – especially if you advertise during a time slot when lots of people are commuting. Bonus is to tie in the advertisement with a radio station remote broadcast.
61. Get celebrities to come
Every area has local celebrities. Enlist their help because you are happy to help promote them too.
62. Do a private reception
A private reception is a great way to bring in special members of the community, Chamber of Commerce businesses or just for friends and family. They'll feel special and always remember your business.
63. Ribbon cutting ceremony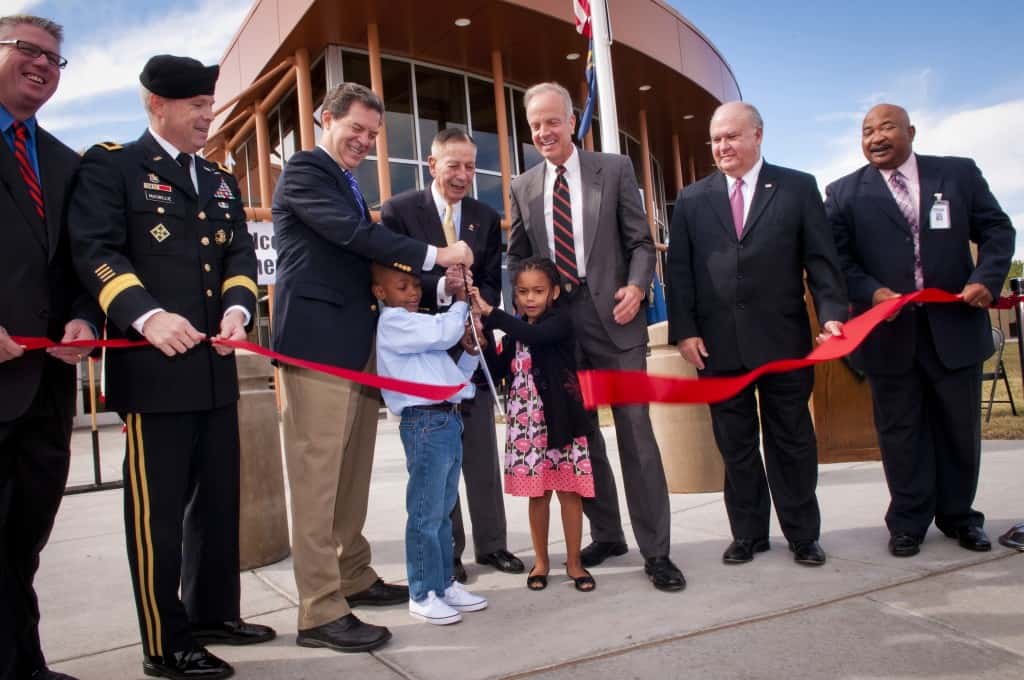 A ribbon-cutting ceremony is a popular choice for any new business. This includes newly constructed stores, housing developments, churches, schools, and practically any other new construction projects. If you can get a well-known public official to take part, holding and publicizing a ribbon cutting ceremony for your business can be a good way to generate positive buzz.
64. Get a newsletter created
Check out the service by Smore to start a newsletter in minutes.
65. Send invitations out
Amber Gueiros, in the Air Ad Promotions sales department comments, "One of our customers sends mail invites to people in their local community – it announces their grand opening event with a "Save the date" and all the fun things to look forward to."
"It involves fun for the whole family. Free food, contests, games, prizes, balloonist, face painting, magic, bounce houses… the whole nine yards.  They usually last about 3 hours or so but it gets the families in the community together for fun."
66. Target customers closest to you
The customers within a 5 mile radius of your business should get the bulk of your marketing materials. Why? Because they are the ones who will see your business the most often.
67. Give an extra special promo to the first 100 people in line
Take a tip from Chick-fil-A North Collins, Beth Ann Jones, in the Marketing Department commented, "At Chick-fil-A, our goal with grand openings is to surprise and delight the community where the Chick-fil-A is opening. With the grand opening of every new store, the first 100 people in line get a digital card good for 52 #1 meals. People come with their tents and start lining up the night before (and sometimes a couple nights before) for this giveaway. It's just one of the ways Chick-fil-A shows how much we love our Raving Fans."
68. Make personal phone calls
Who makes phone calls to personally invite people to their grand opening? You do!
69. Promote mission statement
A mission statement can be printed on flyers, brochures and even displayed on the wall. It's just one way to show your customers how much you value them.
Creating Buzz
70. Make the exterior POP
Joseph Bickman from Fuel City has a lot of experience with creating huge grand openings… "Air Ad Promotions add to our customers' experience here at Fuel City. They [inflatables] are a lot of fun and we believe they help us sell more gas and tacos. We have used Air Ad Promotions for over 15 years here in Dallas and now we are using them at our new store in Mesquite also."
71. Ask for Facebook likes
Everyone's on social media, so utilize it to your advantage. Ask everyone to like your Facebook page – it's one other way to stay in touch with customers after they've left!
72. Create a Facebook event
Creating an event is easy – Facebook has guides to walk you through it. And then when people indicate that they are going to your event, all of their friends will see it too.
73. Ask everyone to check in on Facebook
When customers 'check in' it will show up on their Facebook feed – which is great exposure for your location.
74. Like or RT a post
Social media is a great platform for a contest. You could offer a coupon to everyone who 'likes' a post or shares it with their friends.
75. Use a hashtag
Biggest thing to recognize about hashtags is that people love them, customers use them and you should too. Find out more about hashtags in this post from Sprout Social.
76. Host a blogger event prior to opening
Every area has local bloggers who publish all sorts of things on their blogs – don't discount these folks as most of them have large, local followings online. Invite them out for a special 'blogger only' event.
77. Hire a local band to come out to play
Local bands would love the publicity and exposure that playing for a grand opening would bring. Find a versatile one that can play a mixture of songs that appeal to everyone.
78. Encourage customers to create videos
Depending on your business, consumer generated videos could be a great thing. Could be.
79. Create a mural with your businesses' story
Show how you've evolved with a collection of pictures over the years.
80. Market to the kids (and the parents will follow)
John from Gray Cat Enterprises offers some great ideas for kids marketing. "Kids love intrigue and adventure. Creating a learning experience that also informs kids of your products is an excellent way to captivate their minds and loyalty. One of my favorite adventures for kids marketing was conducting store tours at Little Caesars. Kids were able to see how pizzas were made and in most cases, were allowed to make pizzas themselves and eat them after with their parents. Invariably, Little Caesars became the pizza choice of the family as fond memories of that excursion were recalled. A field trip to Little Caesars was always top on their list of wants."
81. Create flyers and pass them out around town
Publisher is a great tool for creating eye catching flyers. Or, if you don't want to do the creation part yourself, check out Fiverr.com – leave the creation part to someone else.
82. Post flyer on social media
Share flyers and other material on your social media pages too.
83. Schedule a different event every day for a week-long celebration
Make your grand opening an actual event, not just a day. Schedule your events on different days to attract people all week.
84. Post grand opening info in local community groups
Facebook is filled with hyperlocal groups – find someone who knows their way around Facebook to locate a few for you to post info in.
85. Displays with the history of the town / local community
Does your area have a rich history? Bring in images of the town as it's grown or experts to talk about the history of the area.
86. First guest in line gets free meals for a year
If you aren't a restaurant, what about a free membership or a free gas card for a year. These kind of giveaways always get great exposure.
87. Give out treat bags to all your customers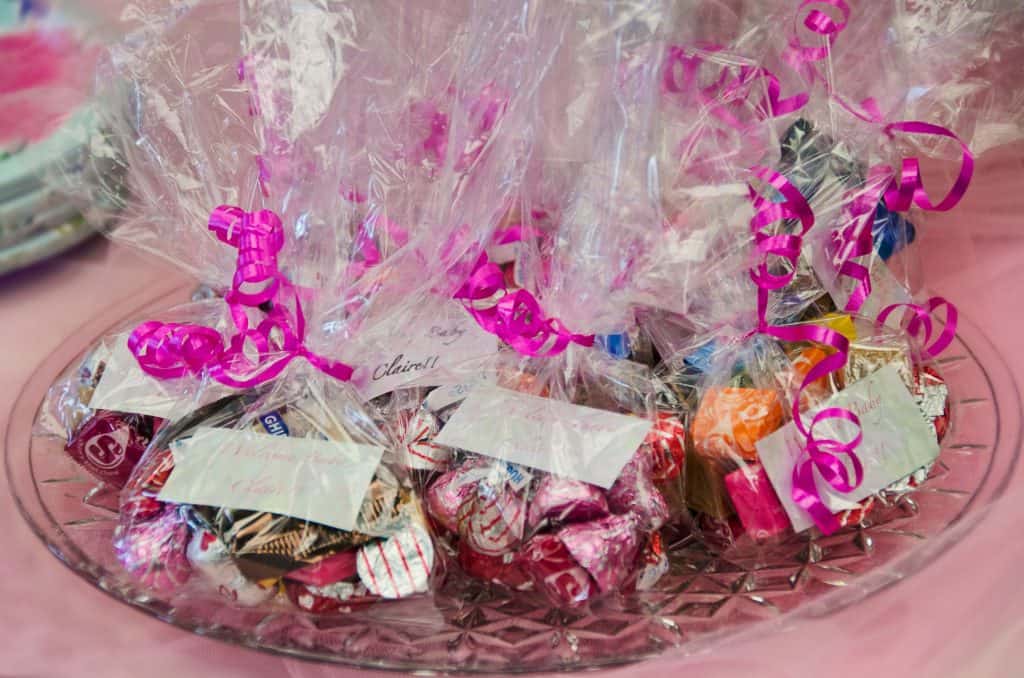 A cost efficient way to do this would be to ask vendors and suppliers to contribute some items that your business could giveaway to customers. Custom pens are a great addition too.
88. Give out commemorative cups
Who doesn't love a great cup? It gets used over and over again. Your business gets visibility all over again.
Contests & Giveaways
89. Post an agenda for giveaways and the day's festivities
Create, share and promote your grand opening agenda so that customers can see all your giveaways, performances and events for the day.
90. Prize drawings every hour
Customers love door prizes. Make them love yours too by drawing names for free food, free items or other products.
91. Offer a big prize
Something big like an iPad or even a GoPro is the kind of thing that people will get excited about and spread the word about.
92. Business card drawing
The fishbowl thing still attracts attention! For a grand opening, put a great big fishbowl out and ask everyone to enter.
93. Drawing for a free trip
'Win a trip to California' or 'Win a 2 night stay at Great Wolf Lodge' – but instead of footing the bill for something like this, see if you can get a partner or vendor to sponsor it.
94. Guess the number of jelly beans (mints, lipsticks, etc. etc.) in this container
The item really isn't as important as the promotion. Fill a jar with items and then get people to guess and win a free ______ (meal, item, service).
95. Post a photo of our location and get $X off your order
Ask customers to take a picture, post it and show you, then give them a special discount or freebie.
96. Eat X wings and get your meal comped / picture on the wall
Restaurants can have a lot of fun with food contests. The winners get attention plus a free meal!
97. Photo caption contest
Meme photos are all over the internet. Take one of those, blow it up to a bigger size and ask everyone coming in for the grand opening to add a caption. Having a running list of them on a white board.
98. Facebook contest
A grand opening idea for online: Enter customers to win when they post a picture of your business with a hashtag you create ahead of time. Contests get shared and create the ultimate buzz.
99. Offer free samples
Sample desserts, side dishes, even small bites of main dishes – especially when people are waiting to be seated.
100. Offer free food between certain times
Free food gets attention.
101. Give away magnets
Everyone needs a magnet. Refrigerator magnets ensure that your location stays top of mind.
102. Give away pens
Pens are a good (and inexpensive) item to give to your best customers.
103. Coloring page contest for kids
Get the kids involved too and have them color a page, create a display area to display them and then randomly choose a winner for a free dessert or a free item.
104. Raffle off a local artist piece of art
Partner with an artist and do a raffle for one of their pieces or even a baker and raffle off a cake. Pump the contest up more by donating all the money raised to a charity.
Other Ideas for Boosting Sales
105. Train employees
Bob from the Retail Doctor makes a great point, "You have to have trained everyone before you open your doors. You only get once chance with a Grand Opening. No one wants to hear excuses like the cash register is down, the line is long, you ran out, you were understaffed. Take the time to really train your employees so you put your best foot forward…or risk alienating your entire trading neighborhood who all talk."
106. Consider the time of year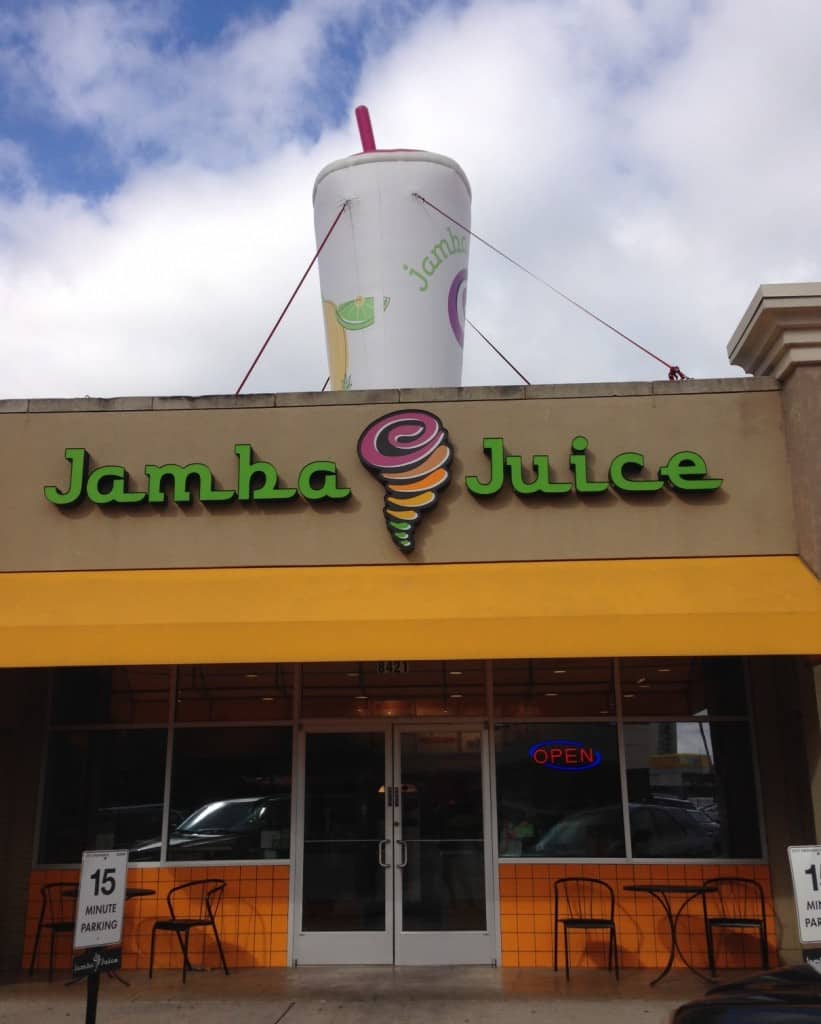 "Fall grand openings are a perfect time to serve hot beverages or promote your cooler weather store offerings. And hot, summer months may call for a nice frozen drink. Take advantage of limited time, seasonal offers to add another layer of excitement to your grand opening event." -Crystal Shiller, Sales at Air Ad Promotions
107. Offer deep discounts during the grand opening
Whether you call it a discount or a special, one time only offer, the promotion should be so good that customers can't help but stop. They have to see what the 'extreme discount' is.
108. Offer your services for 50% that weekend only
Part of what makes a grand opening so memorable is the fact that customers visit your new location and walk away with something amazing. Half price services are an amazing deal. Haircuts, memberships and nail salons can bank on customer flocking to their location for it.
109. Charge $1 for everything on day 1, $2 on day 2, etc.
Look at the press this event got.
110. Offer a senior discount
A generous senior discount is a great way to bring in more customers who will likely be loyal to your location.
111. Place merchandise according to seasonal trends
For clothing or any retail stores, merchandise placement is key. Summer vacation time means more bag purchases and more fun-in-the-sun clothing and toys. Winter weather is prime time for warm drinks and warm clothing.
112. Leave enough room for impulse buys
Impulse buys are what customers buy when they haven't really intended on it. This article from Specialty Retail takes an in-depth look at what impulse buying really is.
113. Ensure you have enough product on hand
Make sure to factor in samples and giveaway items for inventory counts.
114. Offer upsells
"During your grand opening, customers will be in your store ordering, buying and trying out your products. This is the perfect time to offer an additional product or service to go along with the stuff they're already buying. Desserts, extra meat, even an additional service at half price are all excellent ways to boost check averages." –Heidi McKay, Sales at Air Ad Promotions
115. Frequent buyer program
Loyalty cards are around for a reason – they keep customers coming back. Grocery stores, Starbucks and even sandwich shops put loyalty cards to good use.
116. Create referral program
Refer a customer and get a free hair cut or get your nails done. Promote it during the grand opening to pull in that repeat business.
117. Sell branded t-shirts
Everyone loves a t-shirt! Head over to a website like http://www.customink.com/ and order some t-shirts with your logo on it. Sell them or use them as special giveaways.
118. Use Groupon for a special offer
Groupon can be a great way to get the word out about a special promotion. Just be prepared for the influx of new business.
119. Host a Yelp event
Create a Yelp account for your business and get the word out about your grand opening. The 'Yelp Elite' visit businesses and are the ones who review, comment and take photos more than any other Yelper. Maybe they'll visit your location too.
120. Ask vendors for help and allow them to do presentations
Help, as in, help supply giveaways and other items. This won't work for all vendors, but some might take you up it.
Conclusion
A new location only has one chance to have a spectacular grand opening. We've given you 120 grand opening ideas for sure-fire record breaking success.
Ready for a no-obligation quote or want to find out more? Head over here to Get an Estimate.
Originally published 4/12/2016. Updated 2/25/2019 with images and tips.

Get the On-Site Advertising Monthly Newsletter
Download our White Paper to find out how you can be the hero!